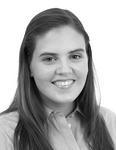 Updated by Brynhildur
The Data Update alarm is a feature that allows for easier monitoring of incoming data and notifies the user within the set time if data is not being received by VDV.
Configuring Data Update Alarm
To configure the data update alarm go to Data Update under

on the left hand side menu on VDV.
The Data Update Setup will open up with a list of all the sites available in VDV, click on the

and the edit option to select both the Data update limit as well as the contact group that will be notified in case the alarm is triggered will appear.


Make sure to click in the box marked monitor to select that the data update is being monitored for that site and click on

to save.
Monitoring the Data Update
In the left hand side menu in VDV select Update Overview for a view screen with the age of all the data in VDV as well the the uptime for the last week/30 days/year, to toggle between the two click on Uptime overview and Update overview.

For the Update Overview the user can see any active data update alarms that are being monitored in red if the data update alarm is triggered and green if not.

By selecting the Uptime Overview it is possible to see an overview of percentages on incoming data, this will turn red if there is any data loss and show when it happened. It is possible to toggle between a week/30 days and a year.
Data update Alarm runs on server time not system time, meaning that if the server is GMT that needs to be taken into account. For -5 GMT the user needs to account for that when activating the Data Update Alarm and if the alarm should be triggered after an hour the user needs to select a 6 hour data update alarm and that is the first possible Data Update Alarm.